Tuesday, May 22, 2012
June 2012
1-8
International Encaustic Conference and Post Conference Workshops at Castle Hil
–
www.castlehill.org
17 – August 24
Fine Arts Work Center Workshop Program
–
www.fawc.org
Sunday, April 15, 2012
Don't Miss The First Tennessee Williams Annual Dinner
Celebrating The Pleasures Of Music With Fine Food, Wine And Fun!
Be there on June 2nd, when the Festival announces its 2012 Program at our first ever gala fundraising dinner...
Cocktails, wine and Hors d'oeuvres will be served while you browse brand new pieces by the renowned Provincetown artist
Bill Evaul
, including original white-line woodblock prints created specially for the 2012 Festival theme: Tennessee Williams and Music.
The first woodblock print ever made in this new series will be sold in an exclusive live auction at dinner, only for guests!
The award-winning
Far Land Provisions
will serve up a creative assortment of hors d'oeuvres, followed by a sumptuous summer dinner created by Guest Chef, Derik Burgess.
Our dinner guests will be the very first to hear the official 2012 Festival Program Announcement.
Enjoy a "sneak preview" musical performance from Minneapolis Composer
George Maurer
, who will appear with the multi-talented bassist and vocalist,
Jeff Engholm
, to perform a number from
Autumn Song
- to whet your appetite for September.
To round out the evening, the internationally known Provincetown sensation
Zoë Lewis
will make a special appearance, singing and playing her own brand of feel-good folk music.
It will be a fun-raising good time at the first Provincetown Tennessee Williams Annual Dinner... so don't miss it!
The Details
6:30 pm - Cocktail Hour with Bill Evaul
7:30 pm - Dinner and Entertainment with Live Auction
$125 - Dinner for One
$75 - Cocktail Hour Only
$1000 - Table of Eight
Tickets are Limited!
Dress: Festive
The price of your ticket includes a tax-deductible donation to the Provincetown Tennessee Williams Theater Festival, less the retail value of the dinner (to be calculated on June 2nd)
Performances
Saturday, June 2nd 2012
6:30 pm - Cocktail Hour
7:30 pm - Dinner & Entertainment
PAAM
$125 Dinner for One
$75 Cocktail Hour Only
$1000 Table of Eight
Buy Tickets
Saturday, March 31, 2012
VARLA JEAN'S $5 Ham Job - Tickets
The Art House
Provincetown, MA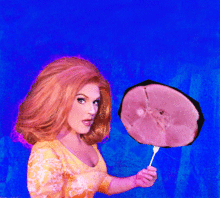 An over-stuffed sausage of entertainment, Varla Jean Merman's $5 Ham-Job!* (*Prices May Vary) will have all you little piggies going wee-wee-wee all the way home
Sunday, March 25, 2012
The Art House
Provincetown, MA
June 22 - SAug -05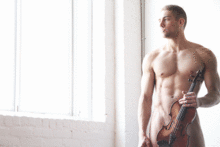 Jonas Brothers step aside, there's a new kind of boy band on the circuit! The all male string quartet Well-Strung features classical musicians who sing putting their own spin on the music of Mozart, Vivaldi, Rihanna, Lady Gaga, and more! Directed by Donna Drake and starring Edmund Bagnell; first violin, Christopher Marchant: second violin, Daniel Shevlin; cello and Trevor Wadleigh; viola. Show opens June 22nd and runs through Labor Day at the Art House.