Tuesday, March 27, 2012
MELISSA FERRICK - Tickets
The Art House
Provincetown, MA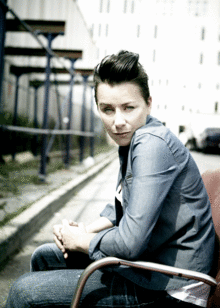 Melissa Ferrick could blow her own horn quite well - a flugelhorn to be exact - if she chose. Instead, she expresses her creative spirit with an acoustic guitar.
Tuesday, March 6, 2012
Dining Out For Life® is an annual fundraising event involving the generous participation of volunteers, corporate sponsors and restaurants.

In 1991 Dining Out For Life® was created by an ActionAIDS volunteer in Philadelphia. Dining Out is now produced in over 55 cities throughout the United States and Canada. An average five to six cities are added each year.